After nearly a year at the club, Mahmoud Hassan, known as Trézéguet, has endured the highs, and lows, of a difficult first season in England.
Despite his inclusion 24 times in the starting XI in the league and cups this campaign, the Egyptian has mustered only six goals up to this point in the season — albeit some have been more important than others.
Although his goal tally may not quite live up to the expectations that the claret and blue faithful had for him, many Villans often forget that the winger is only 25 – meaning he's still years away from reaching his full potential.
A career that has already seen Trez grace pitches in Europe, Africa, and the middle East, Aston Villa is one of five clubs that the attacker has represented.
Al Ahly
The then eight-year-old Mahmoud was enrolled into the Cairo based football club's youth set-up in 2002.
A year later, the boy was given a nickname that would stick with him forever – he became the man we all know today, Trézéguet.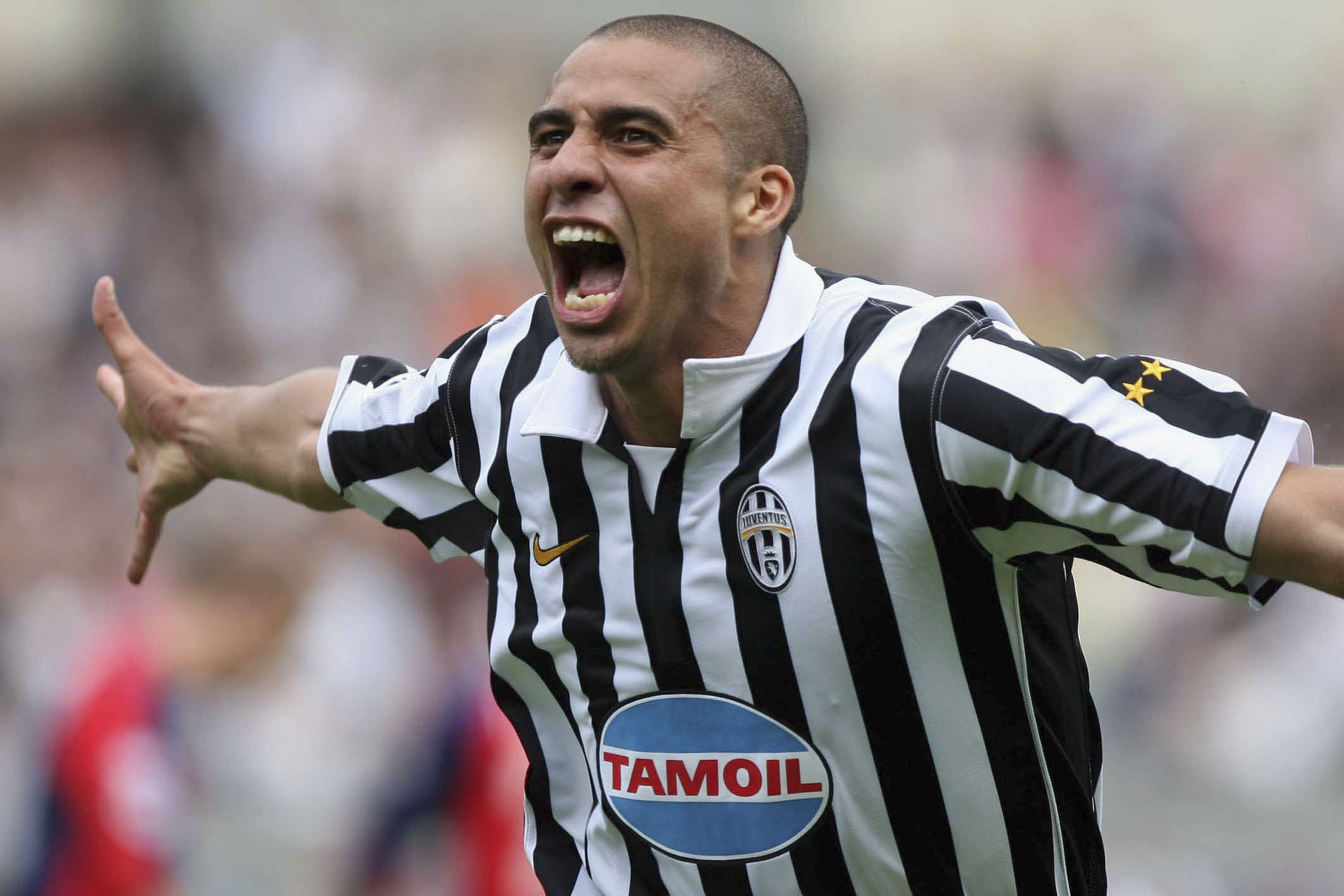 The reason behind this was simply that Coach Ragab, his school football manager, thought that the forwards goal scoring abilities and (apparent) likeness to David Trezeguet mirrored the Frenchman's resemblance. I'll let you decide for yourself…
As Africa's most successful football club, the young striker was quickly turning into one of the club's best academy products. However not in the #9 position that was first envisioned. Trézéguet was more often than not being utilized as a wide forward who would tear towards opposition fullbacks from the flanks – causing them no end of danger.
A skillful winger who had an abundance of pace was labelled as "one of the best" by the first team manager, Manuel José, after bringing him on for his debut as a substitute, in the 2012 CAF champions league.
After a year in the first team, which saw Trézéguet earn a call up to his nations U20 side, clubs around Europe began taking notes of the Egyptians progress.
French side Nice offered the 19-year-old a trial, as Nottingham Forest also attempted to sign the teen – before refusing to meet Al Ahly's valuation of £1 million.
By the end of 2013, Scottish giants, Celtic (who Trézéguet revealed to the Herald Scotland "I've repeatedly stated that I want to sign for Celtic") had an offer of just over £400,000 rejected by the Egyptian team.
The attraction of a move to European football seemed a catalyst for his form, as Trézéguet earned his first senior international enrollment in 2014.
Competition was evidently building in the race to sign the winger and after the conclusion of the 2014/15 season, Egyptian media stated the club would 'listen to offers' as they began to experience financial difficulties in the boardroom.
Anderlecht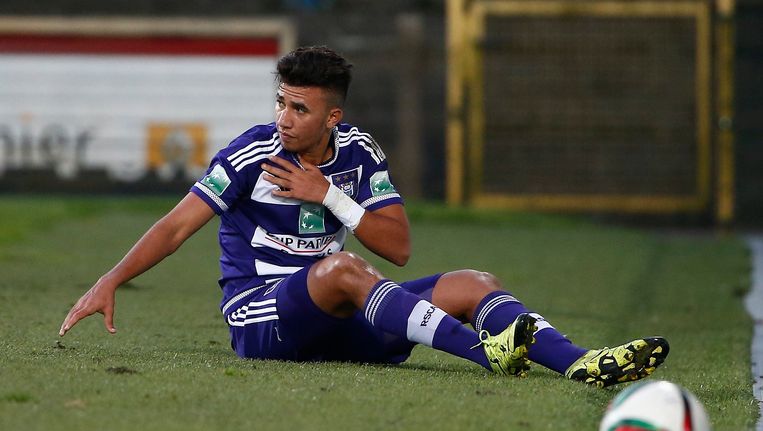 It was Brussels based Anderlecht who won the battle for the Egyptians signature in 2015; a season loan with an option to buy. Although, due to an operation on his shoulder, Trézéguet's campaign only began in December for the Belgians.
Even though, manager at the time Besnik Hasi, went on record stating that he could see a "bright future for him", the winger was eventually dropped from the side early into the new year (2016) due to a language barrier which meant that he was purely unable to understand tactical discussions.
Despite being frozen out of the team, in May 2016, the club exercised the clause in their contract and purchased the Egyptian for just over £2 million.
Mouscron (loan)
Due to Anderlecht signing another winger to fill Trézéguet's position, the club allowed the forward to leave on loan.
Fellow Belgian first division side, Mouscron, completed the season long loan deal at the beginning of the 2016/17 campaign.
The winger had a successful season, helping his new side avoid relegation, scoring in pivotal moments (seems familiar), in the clubs Europa league play-offs, whilst also starring in his country's Africa Cup of Nations trophy siege. Where they unfortunately, they lost 2-1 to Cameroon in the final.
In total, Trézéguet scored eight goals in 24 matches for Mouscron, although, this wasn't enough to persuade his parent club to include him in their plans for the upcoming 2017/18 season.
Kasımpaşa
In what initially began as another season long loan deal, Trézéguet lasted two seasons in the Turkish top division with one of Istanbul's five representatives in the Süper Lig – Kasımpaşa.
Scoring a personal best 16 goals in his first season in the middle East, his new club quickly began to rely on the winger for match winning moments. In April 2018, Kasımpaşa made Trézéguet their own after initiating the £2 million purchase clause in the player's contract.
Despite his very recent acquisition, the summer window of 2018 saw the Egyptian presented with various different offers from Europe and beyond. Galatasaray were said to be interested in signing the winger however, Italian Super club Inter Milan came closest.
Even the winger himself stated in an interview with Italian media – Gazzetta dello Sport, that he would "probably arrive in Milan and then go to Parma, it will be a loan for a season".
Milan had already reached the limited number of foreign players allowed in their squad for the upcoming season and planned to loan Trézéguet away for his first year at the club – until they could amend the situation.
Despite the Italian transfer seemingly days away, the deal fell through. As did a move to Slavia Praha which was arranged later on in the summer window.
Its worth pointing out that this media speculation about his next move, came just days before the 2018 world cup began. A tournament where Egypt would be relying on their wingers even more than usual after star man, Mo Salah, had been injured in the latter stages of the domestic season.
As one of his nations footballing heroes, (winning seven titles in Egypt, including two CAF Champions league trophy's) Trézéguet is one of his country's most famous celebrities. He has 1.9 million twitter followers whilst AVFC Official has 1.3!
After some excellent performances on the world stage in 2018, Trézéguet remained in Turkey for a second year, scoring 9 goals, and assisting a further 9.
Aston Villa
Eventually, that summer, Trézéguet was rewarded with his big money move. He signed for Villa in July 2019 after he'd been persuaded by Egyptian teammate Elmohamady.
"Ahmed is a good friend of mine. He's like my brother" said Trézéguet in an interview with AVFC official, "he's my captain, he always speaks with me about Aston Villa"
On a personal level, I'm almost proud to write that I always saw Trézéguet playing in the Premier League one day, after witnessing his impressive performances in Russia 2018. In fact, I had included the winger in my fantasy football team ahead of the tournament!
A move to Villa must have been destined from the off!